Although lace is a big trend for fall, this is probably the last white lace summer dress I will wear for a while.White is the quintessential summer colour, and its getting chilly outside. Personally, I prefer sweaters, coats and boots with the slightest hint of cold – besides, I have a crazy travel agenda lined up away from my sunny Costa Rica and neither México, Amsterdam or London  will call for a dress like this.
So here it is while I can wear it, a gorgeous Adolfo Dominguez cotton-lace dress – I love how they have blended two very different fabrics to create this interesting pattern. Every detail, as it is custom of his dresses, fills expectations and quality.
And what I love about it is that it can be dressed down with sandals and edgy jewellery or  with vintage pearls and accent heels for a special occasion as worn here.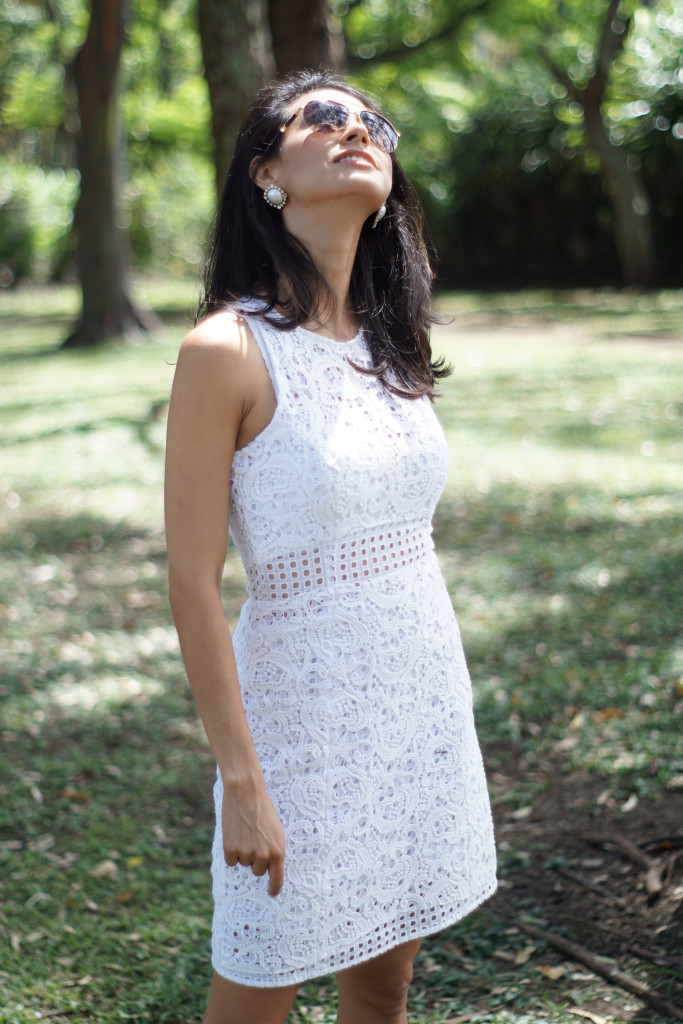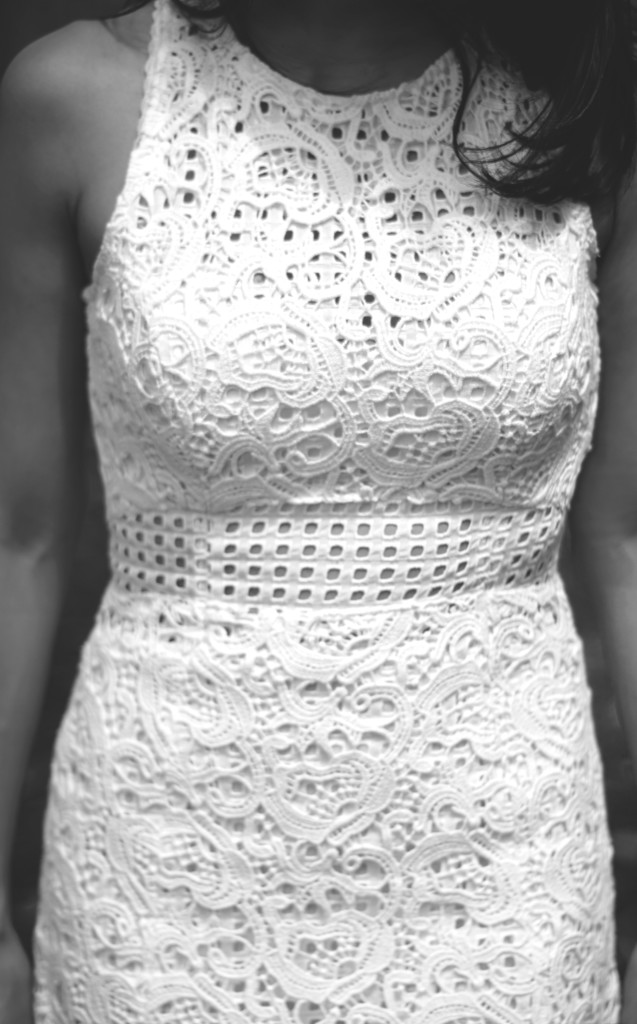 [row]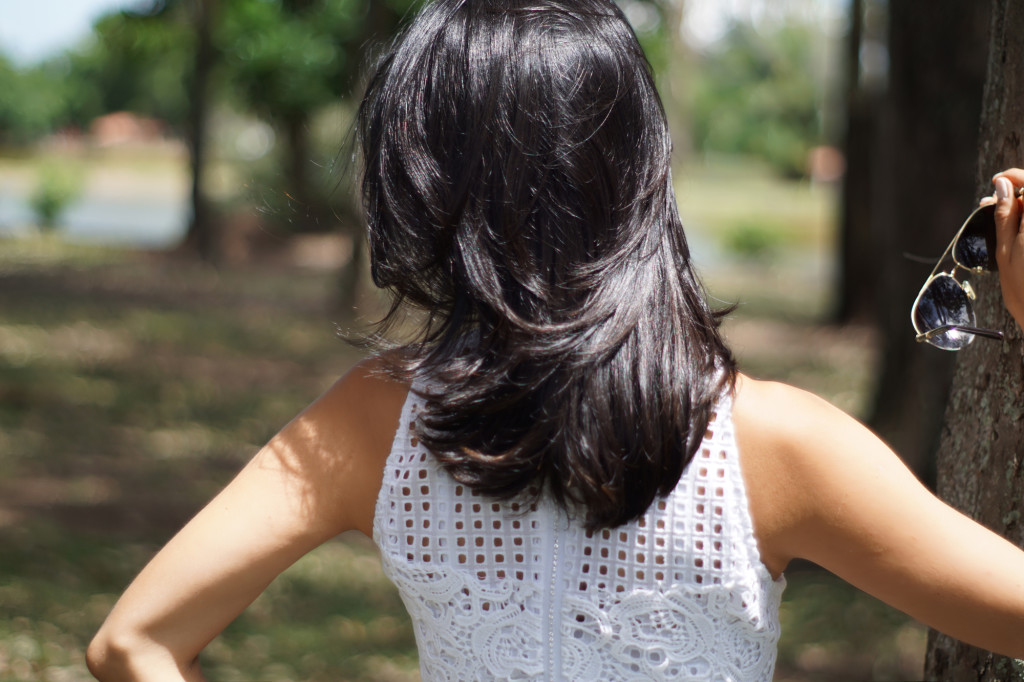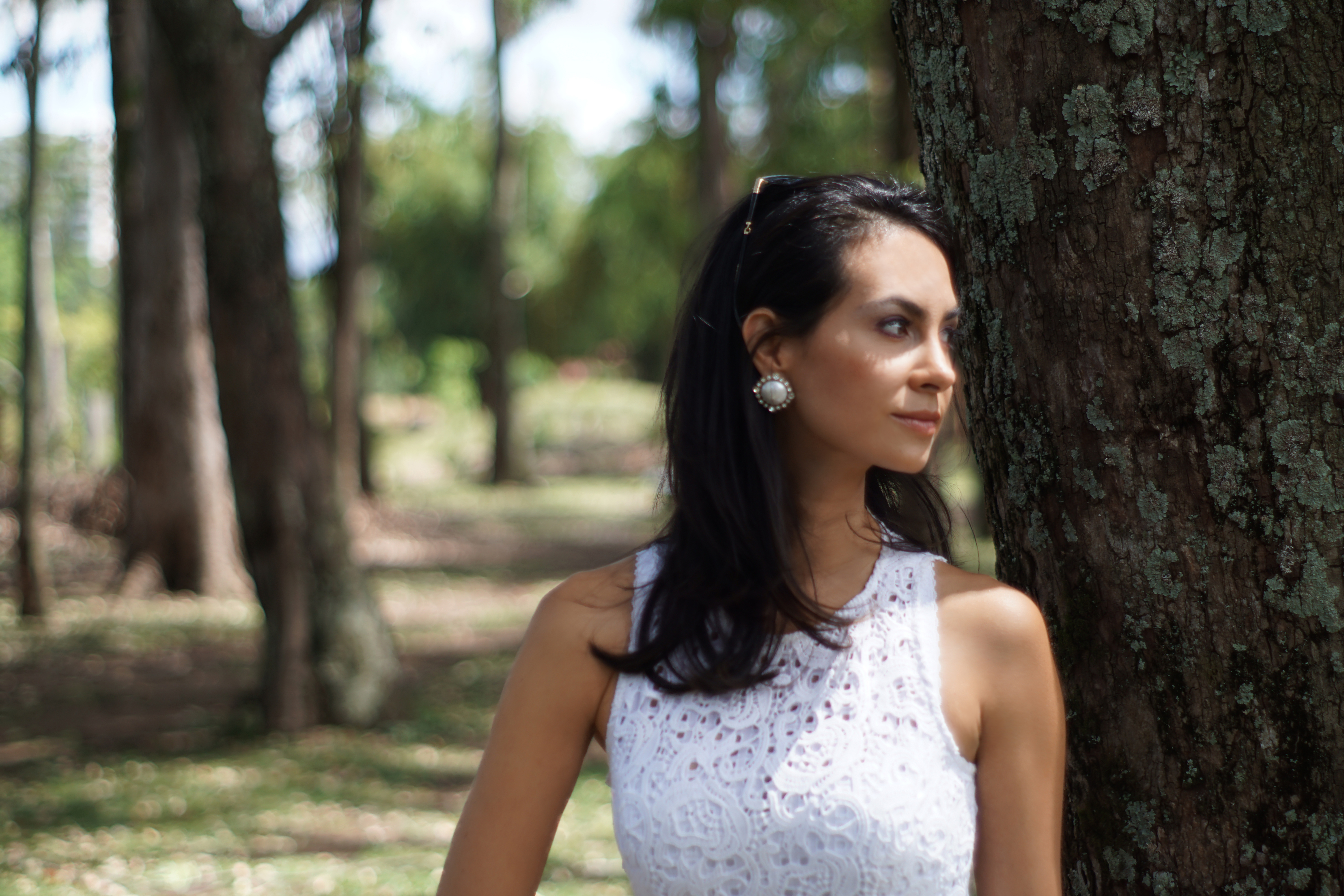 [/row]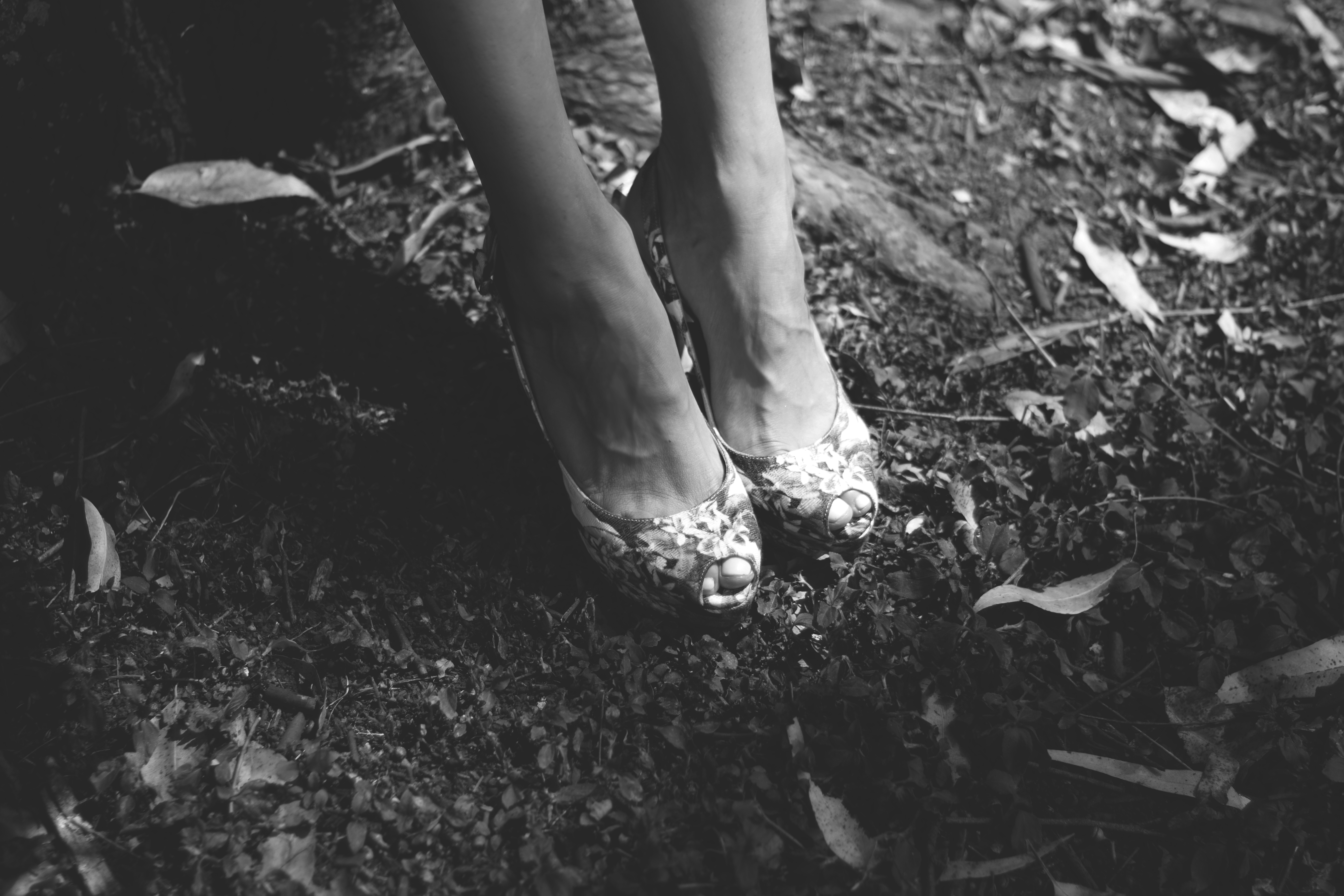 Dress by Adolfo Dominguez. Shoes Dolce Gabanna , Find simillar ones Here.
Hair and makeup by Derly Cubillos
Photography by Paulo Guzman (edited by blogger).