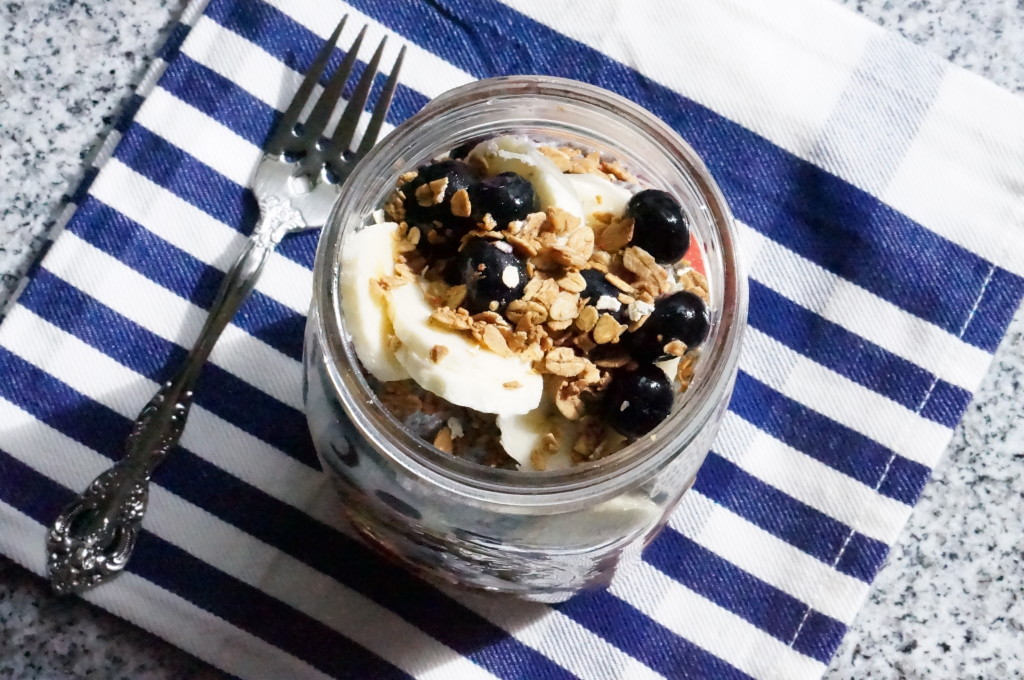 Lately I have been doing a lot of exercise throughout the day.  I have figured that (sometimes) scheduling in a bit of yoga, running or mai-tai in between work sessions really freshens up the creativity, increases my focus and reduces the stress. Yes, so my work day in it self seems to start earlier and end later with this method – but it makes the day feel full, productive and interesting… It doesn´t feel like a 9-5 anymore – and after all that is one of the aims of being independent, right?
The only issue is that by the time Im done working out and showering work awaits, inspiration hits and stuff needs to be done – and If I get into the kitchen, I end up cooking, playing music and get my "weekend-mode" on, which would defeat the purpose of taking the exercise break as a whole – so I have discovered the SNAK JARS as the ultimate solution.
I have always made sure fruit and veggies are pre-cut and stored in the fridge (which helps me from snaking on fast food or whatever) but now, I pre-prepare 2 jars every morning, ready to go and with pre-measured portions. Its perfect.
So here, I will begin to share some of the recipes found – great for freelancers, gym goers or professionals stuck in an office looking to stay fit. (also, I have a little surprise in stock for the nutrition part of my blog! – stay tuned).
With no further adue, the Blueberry, Banana Chia Papaya Kiwi mix:  Blueberry Bananna & Chia Breakfast Jar – healthy lifestyle breakfasts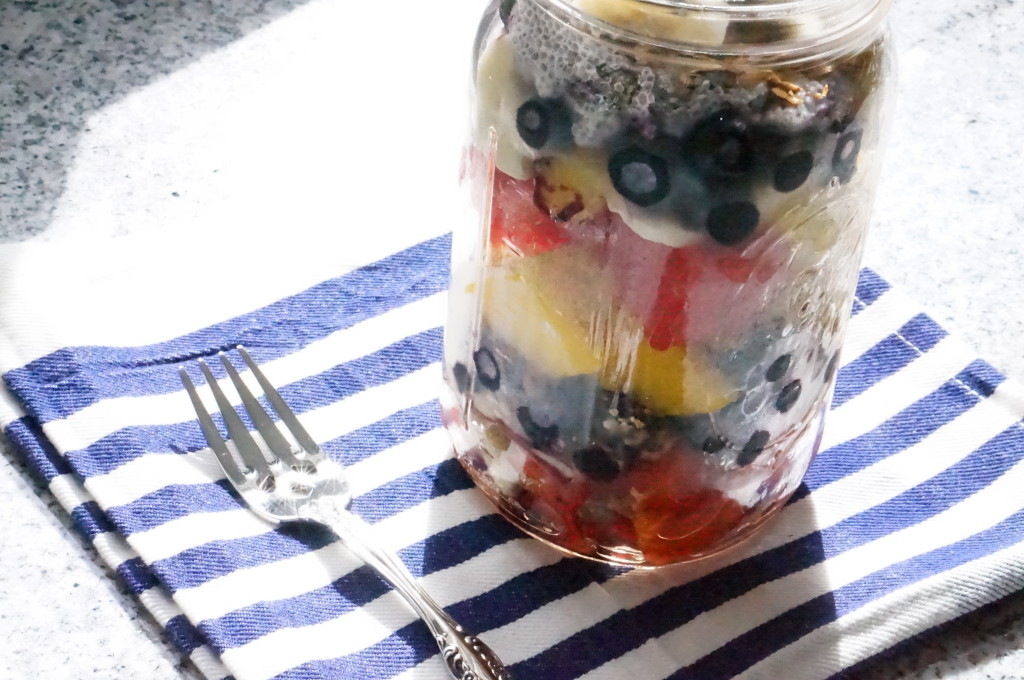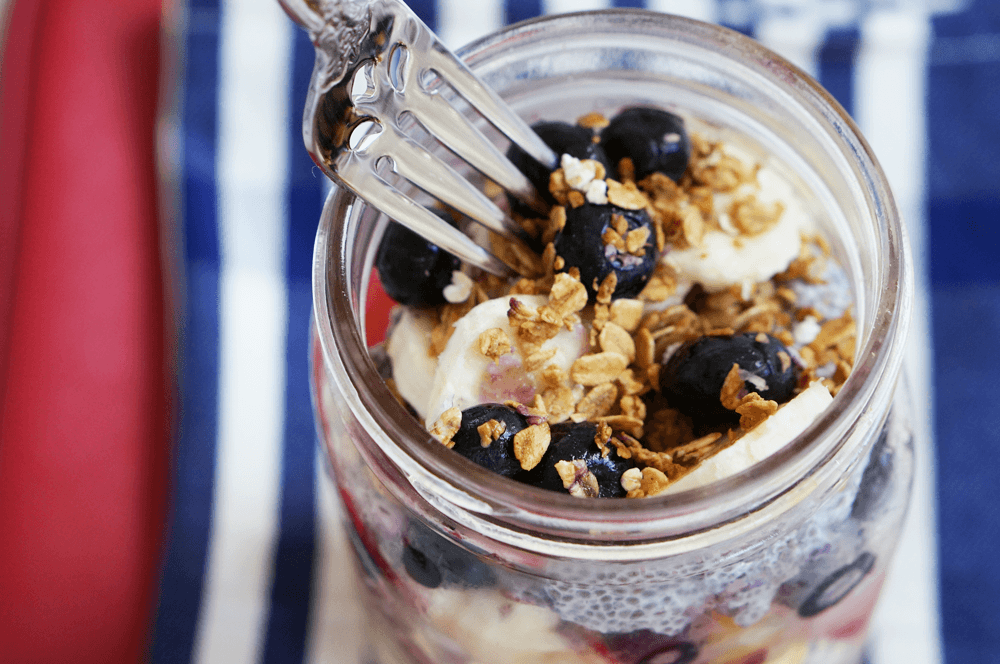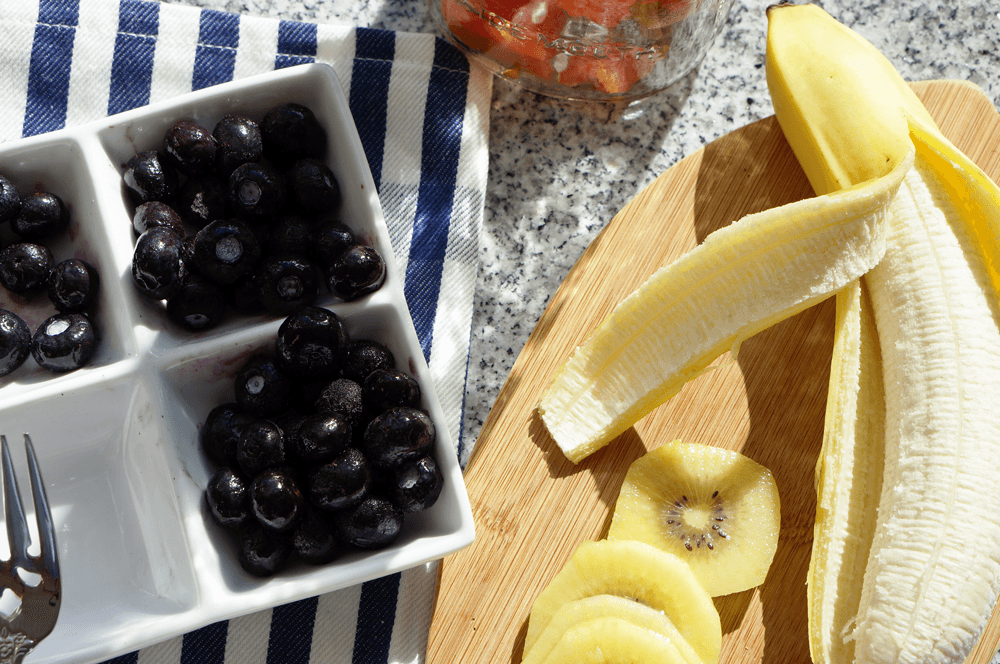 Ingredients / Ingredientes
1/2 Cup Coconut Milk (1/2 Taza Leche de Coco)
3 SpoonsChia (3 cucharadas Chia)
1 Banana
1/2 cup blueberries  (1/2 taza arándanos)
1 sweet kiwi (1 Kiwi dulce)
1/4 cup papaya (1/4 taza papaya)
Granola
Dry dates (dátiles secos)
Mason Jar (Tarro de Vidrio)
Instructions
Mix the Chia and Coconut milk with a fork the night before. In the morning add a bit of water to freshen up. Layer the ingredients in the mason jar, top it off with a bit of extra coconut milk or honey. 🙂