There is a certain freedom in the wind that makes you want to stand amidst it (Its cleansing, I guess) but I have not always loved it. 
I have to be honest: I think there is something wrong with my body´s thermostat. For as long as I can remember I have always shivered in the mildest of weathers and have gotten colds for not wearing sweaters in breezy 17°C afternoons. Thanks to my overprotected childhood I have always avoided the cold, the rain and the wind as much as possible and I was managing just fine until one day I decided to marry the english-est of englishmen.
Yes, and like any good brit he not only thrives in the cold, but he also melts with anything over 15 degrees C. But we have managed to co-exist: the poor man has learnt to live without air conditioning and without fans in the tropics of Costa Rica. Undeniable proof of true love.
In return, I try my best to tun on every temperature-decreasing device around whenever I leave the room so it is prepared for him when he enters – but that is as far as I have gotten for now. So, whenever you see photographs of me standing freely in the wind (specially with wet hair like the ones here posted) be sure that it was my husbands artistic direction which got me there and that I am most certainly goosebumped and cold.
I promise, I really do enjoy the freshness and freedom of it. I love the feeling of the wind against my skin and the way my dress dances with it monroe-style. I love it. I might, however, write my next post from my death bed with neumonia. 😉 Enjoy the photos.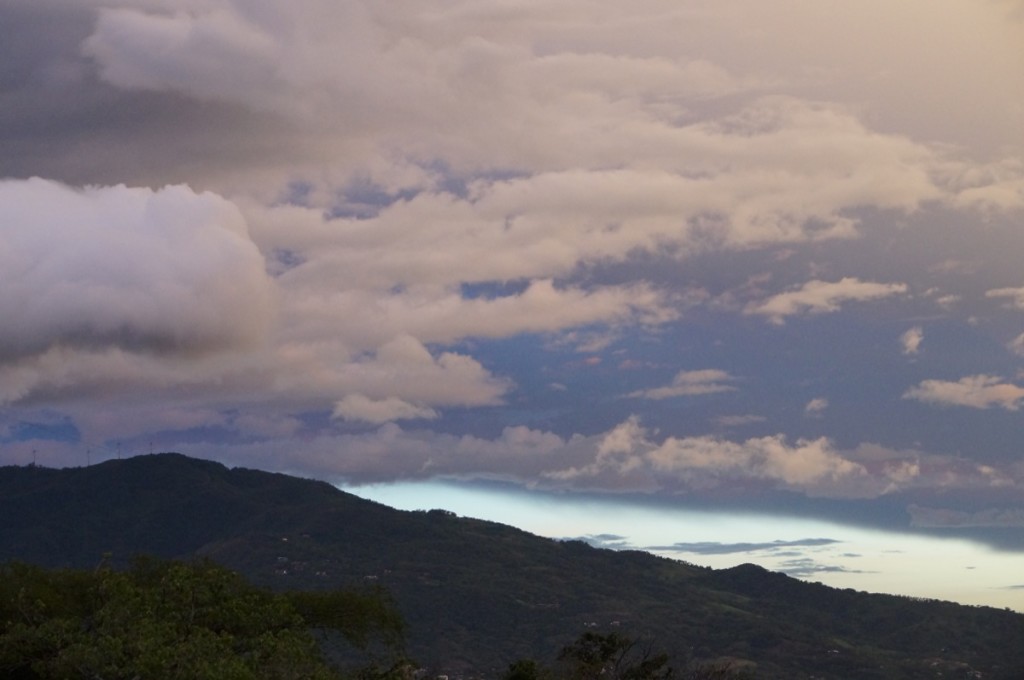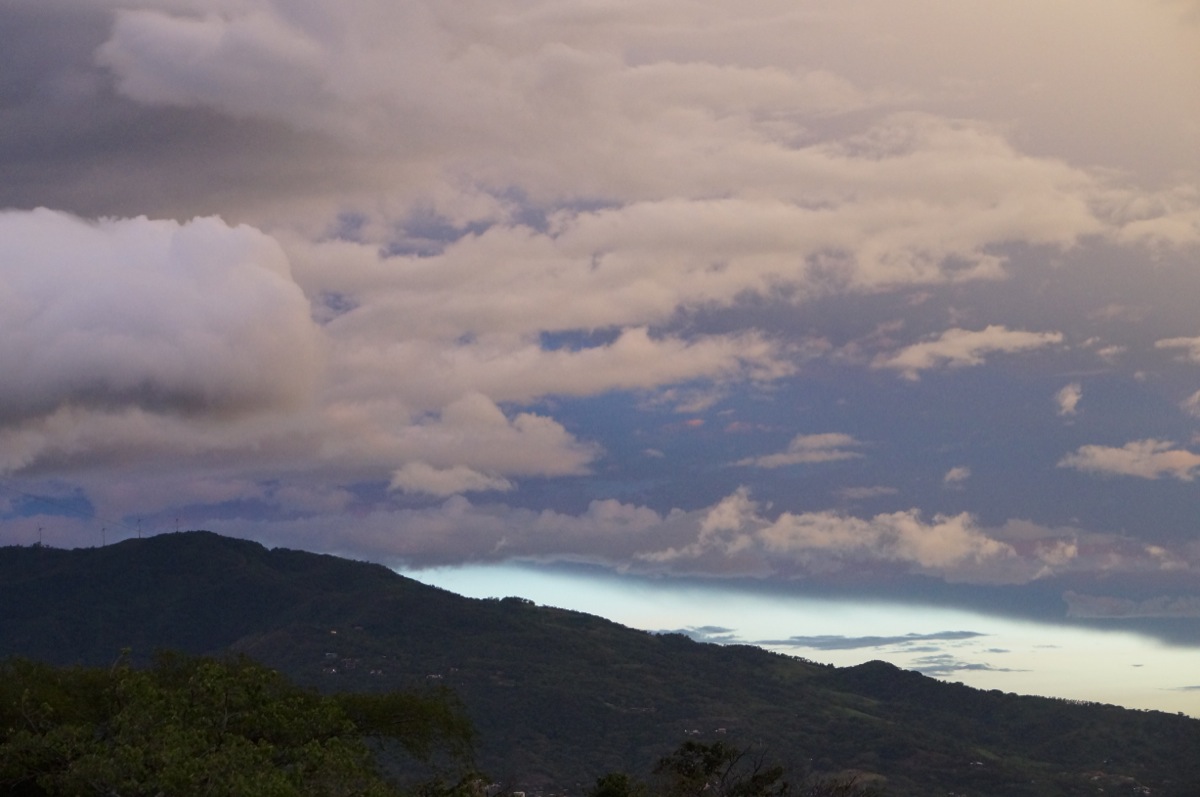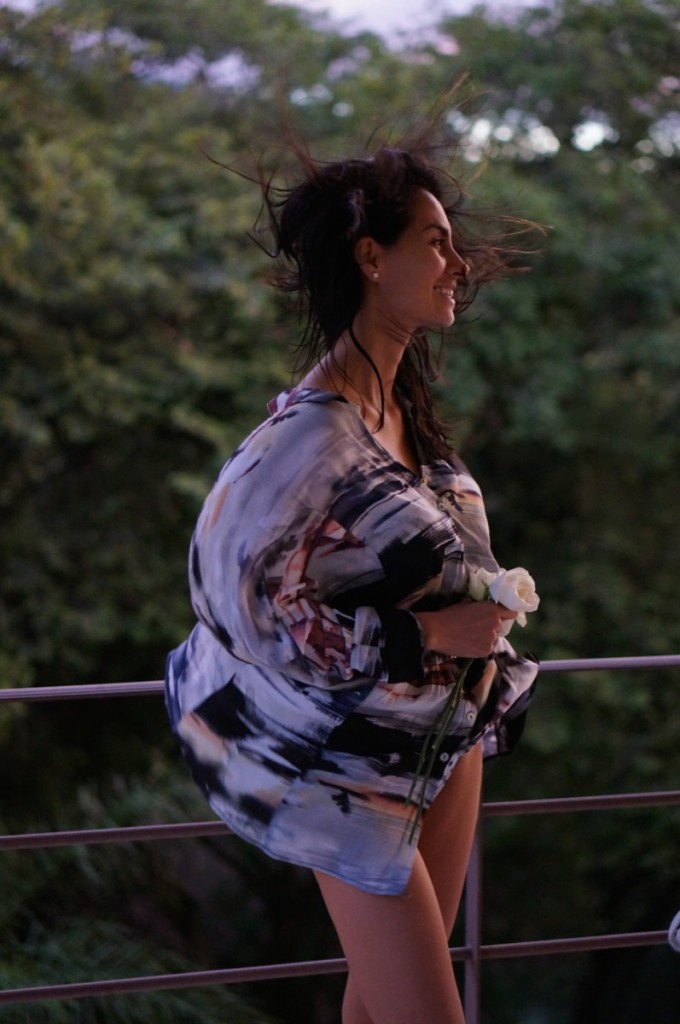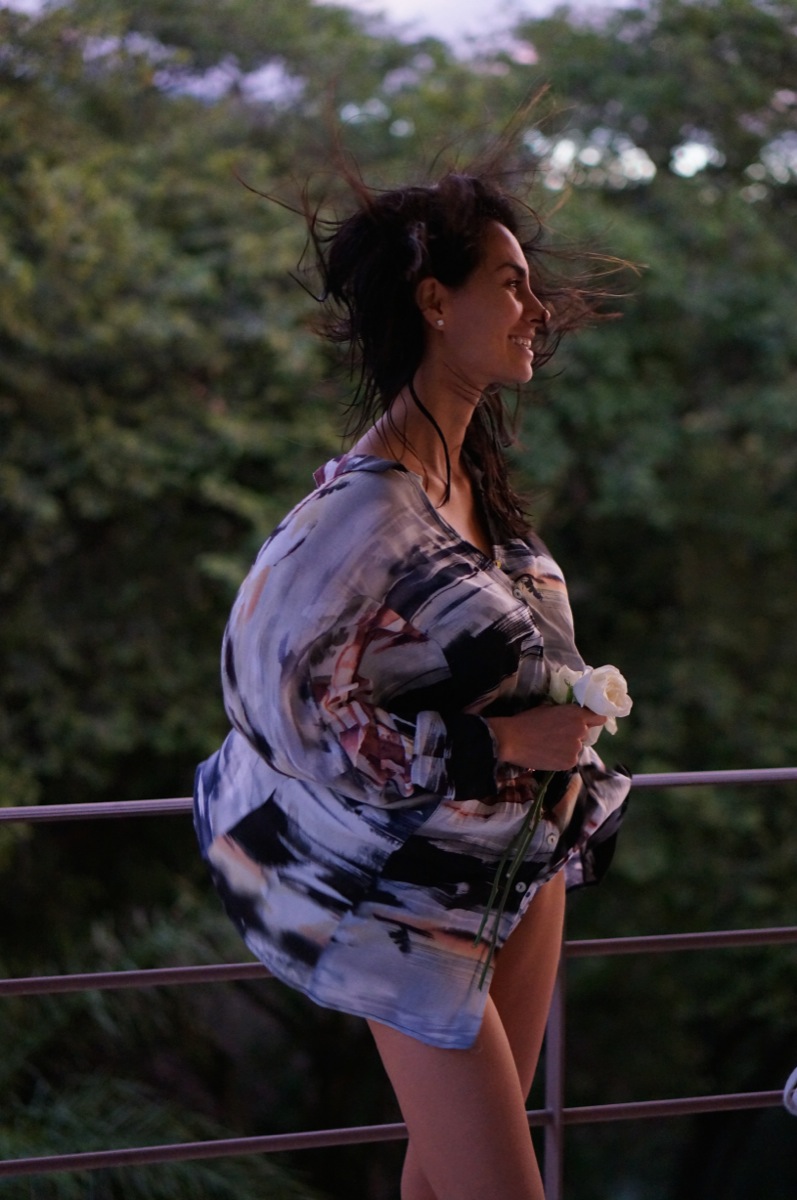 Ok, voy a tratar de traducir el cinismo del sentido de humor inglés al español lo mejor posible:
Hay cierta libertad en el viento que te hace querer volar con el.  Es un sentimiento de purificación inigualable – pero no siempre me ha gustado.
Creo que mi termostato interno esta roto. Toda la vida he sufrido de frío; me congelo en todas partes y tengo que llevar un suéter conmigo en caso de que aparezca una brisa o la temperatura baje a más de 17°C. Por lo mismo siempre he hecho un esfuerzo por evitar el frió, la lluvia, la nieve… y lo había hecho exitosamente hasta que acepté casarme con el más inglés de los ingleses.
Y si, como es digno de cualquier británico Matthew no solamente se siente comodísimo en temperaturas heladas, sino que se derrite en climas templados. Aún así, hemos logrado co-existir: Yo me tapo hasta las orejas y el sobrevive sin aire acondiciona y sin ventilador aún cuando vivimos en el trópico de Costa Rica. (Niñas, esta es la mejor señal de amor verdadero. Si un hombre está dispuesto a deshacerse de calor y aún así acurrucarse es por que indudablemente te adoran.)
Mi ofrenda a cambio es el acordarme de dejar cualquier aparato enfriador prendido cada vez que salgo del cuarto para que cuando el entre esté lo más fresquito posible y no le dure tanto el infierno que lo hago pasar. Así que cuando me vean posando como madre del aire en fotografías como las que aquí ven, tengan por seguro que fue idea de mi inglés y no mía. Seguramente en los close-ups podrán ver mi piel de gallina y las velitas del cumpleaños prendidas (mexicanos, expliquen el albur a los ticos, por favor) .
De todas formas les prometo que si disfruto del viento y de la libertad que me hace sentir – sobre todo recién salidita de la regadera con el cabello mojado y sin zapatos. Me encanta. No se sorprendan si mi próximo post lo escribo desde el hospital con neumonía. Gracias a mi fotógrafo estrella. xox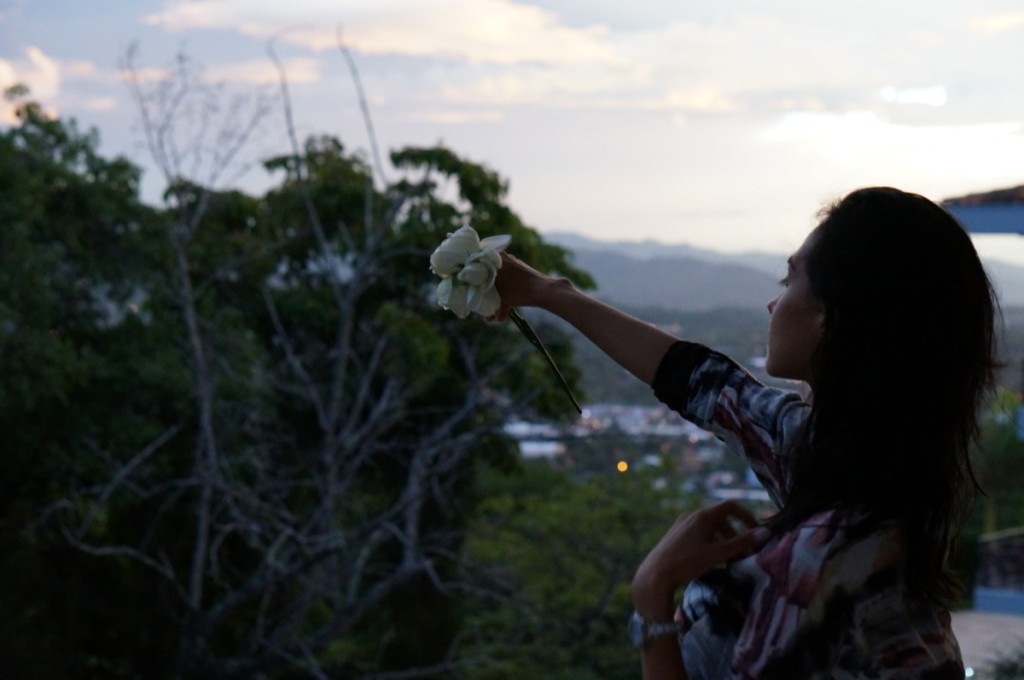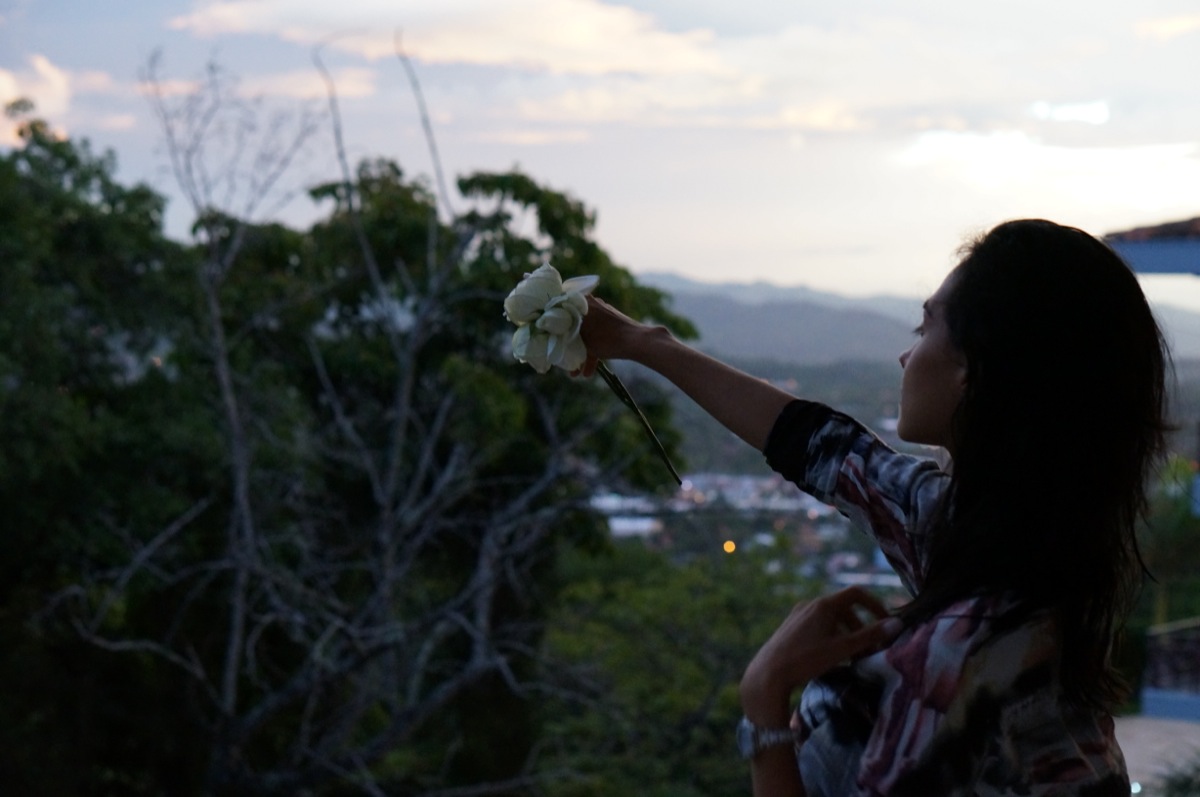 DRESS – Custom made by emerging artists during New York Fashion Week 2014. Still love it.
No make up.