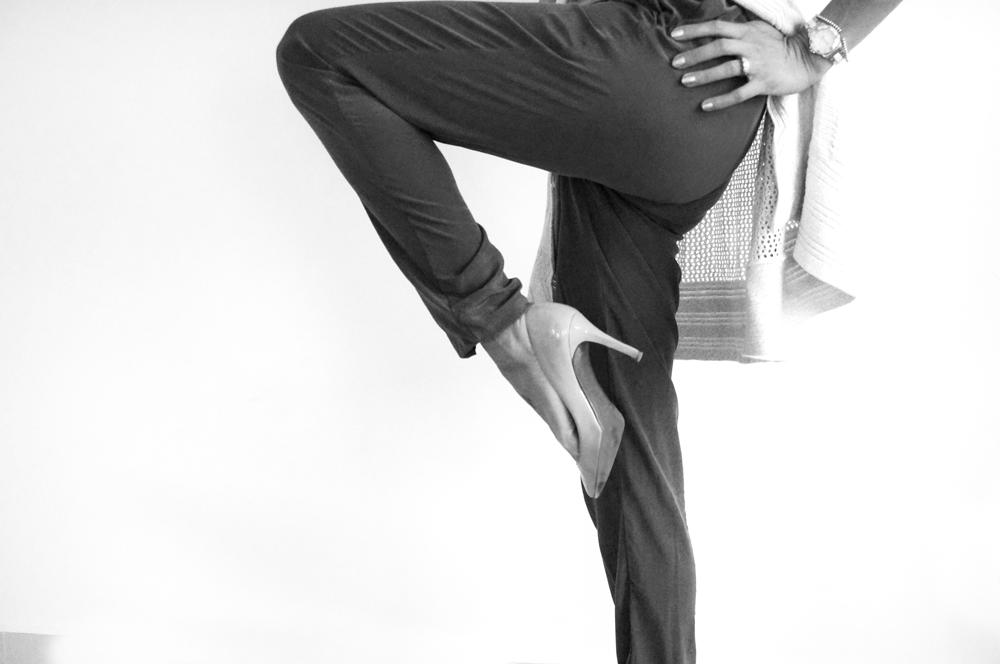 I stayed up all day last night scheming some new designs, not surprisingly, today is one of those days you really just want to stay in your PJs and have a tall gourmet macchiato brought to you in bed, with a fresh croissant and a bouquet of white roses …but life must go on. The alarms rings and its time to crack on.
As a little girl my  grandma used to tell me: " a lady never takes off her earrings nor her heels".  At first it sounded like nonsense but now, considering she is well into her 80s, runs her own fashion boutique and still wears her glamorous 4 inch heals, I figured she is not a bad example to follow.

Everyday Basics for personal style fashion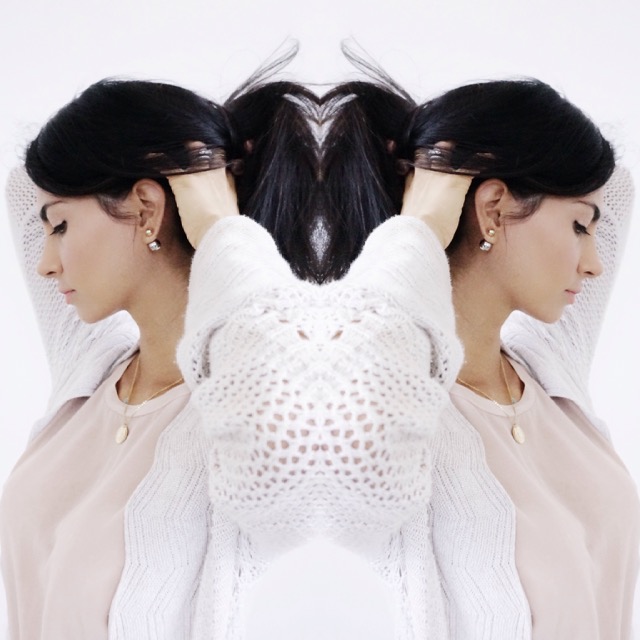 However, I have cracked the code: The key to looking well put together on an off day is wearing your BASICS.
Color block some nice pants, a beautiful (loose) shirt and some nude heels and you are good to go. Got Silk? EVEN BETTER – its just like my jammies!!  And of course, don´t forget a nice pair of fashionable earrings.  😉
Thank you gandma! x
Outfit:
Sweater A/X
Shoes christian louboutin
Earings Bannana Republic
Necklace Mercedes Salazar
Shirt & Pants Joe Fresh